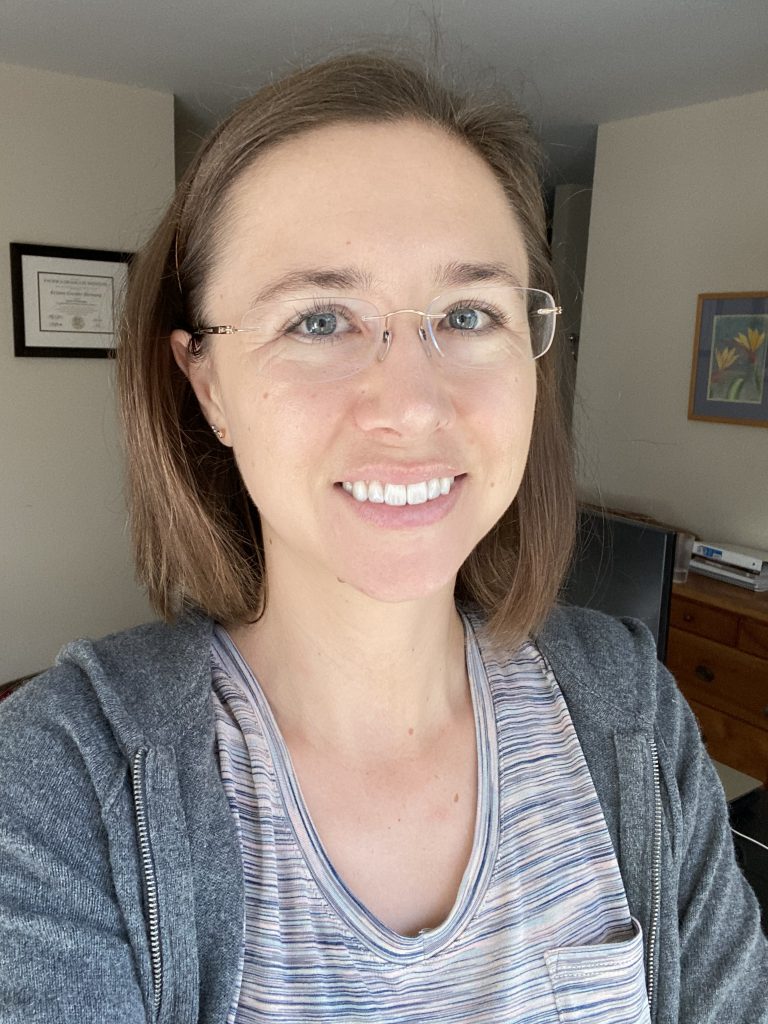 What is self-care and why does it matter?
I like to think of self-care as the ways in which a person can take care of their needs so they are better equipped to deal with challenging or stressful situations
Working, going to school, or parenting can keep us so busy that we forget to pause and address our basic needs, like nutrition, movement, sleep, or sensory needs, which can then make it more difficult to think clearly, problem-solve, and regulate our emotions
Therapy can be a great way to learn new ways to care for and nurture yourself
How does EMDR work?
Unlike traditional talk therapy for trauma, EMDR does not always require talking about upsetting events in detail, or homework in between sessions. Instead, it is designed to help the brain process upsetting memories that have become "stuck," along with disturbing images, thoughts, and emotions, which may make the person feel like they are reliving the past. By reprocessing these memories, EMDR can allow the brain's natural healing processes to resume. Read more about it here.
What is depth psychotherapy?
Depth psychotherapy is an umbrella term for a range of theories and practices developed from the work of Carl Jung, Sigmund Freud, and others based on the theory that we are influenced by factors outside of our conscious awareness, what is generally referred to as the unconscious.
Have you ever been surprised by the words that came out of your mouth (such as a slip of the tongue), wondered what your dreams or nightmares might mean, reflected on how inter-generational trauma or how society is affecting you, been deeply moved by a piece of art or song or fairy tale and not known why, or wanted to express something but found yourself able to communicate it only through images or symbols or body movements instead of words? In depth psychotherapy, we can reflect on experiences like these (and others) in order to deepen insight and self-awareness.
In depth psychotherapy, we embrace a curious, nonjudgmental attitude. By gently structured reflection and talking about our own working relationship (the therapeutic alliance) as well as the patterns you notice in your other relationships, we can learn more about how you relate to others and explore opportunities for change (such as ways to communicate more effectively, set boundaries, identify and express your needs, ways to care for yourself, recognize green or red flags in potential friends or partners, etc.).
What is In-Home (Mobile) Therapy?
Do you or your teen feel more comfortable meeting with a therapist in person but outside of an office space, such as inside your own home or your backyard? Are you a new parent with an infant at home? Are you recovering from a surgery or medical condition that makes it difficult for you to leave home?
I offer in-home (mobile) therapy to people located in Encinitas or Rancho Santa Fe. Here are a few of the situations in which I may be able to provide in-home (mobile) therapy:
you have a weapons-free home and no current safety concerns at your residence
you have a cat-free and smoke-free home (due to my allergies) and are able to secure dogs that aren't service animals
you have a private area where we can meet that is not a bedroom and are able to disable or disconnect any recording devices (such as Ring or Nest cameras) during our session
we agree to a plan to handle possible interruptions in order to maintain confidentiality
if either one of us is mildly ill, we can discuss if we want to meet while wearing masks or switch to telehealth in lieu of canceling session
Please note: I charge a travel fee for in-home therapy sessions and I only provide them during the morning or early afternoon hours.
What factors make therapy more effective?
You might be expecting me to try to sell you on a specific type of therapy…but I won't! There are many different types of therapy that have been shown to be effective at helping people change thinking patterns, improve relationships, and/or practice and implement positive, adaptive changes in their lives (read more here). One of the factors most associated with effective therapy is a purposeful, collaborative relationship between the therapist and client.
Here are some of the steps we may be able to take to foster a positive working relationship:
Exchange feedback: We are equal partners in the therapy process. Being able to exchange feedback in the moment (or as soon as possible) about what we are experiencing, including what seems to be working or what isn't, will allow us to best determine how to move forward
Goal-Oriented: We can identify goals for therapy and discuss progress on an ongoing basis
Repair: Address any misunderstandings or other concerns directly and compassionately with each other
Fees and Insurance:
The fee for an approximately 50 minute therapy session is $200. The fee for an approximately 75 minute therapy session is $300. The fee can be prorated to $60 per approximately fifteen minute interval for other necessary services, such as a planned mini-session to review a coping skill between sessions.
For in-home (mobile) therapy, in addition to the fee for session, I also charge a travel fee based on the round-trip travel time between your location and my home office, prorated at $60 per approximately fifteen minute interval.
Fees are payable at the time services are rendered.
Please verify your out-of-network insurance benefits and let me know if you are planning to use insurance or another third party to seek reimbursement for services. I do not accept insurance, but I can provide you with a superbill that you can submit to your insurance plan to request reimbursement.
Reach out today: Do you have more questions? Would you like to see if we are a good fit? Reach me by leaving a message at (619)202-1481 or send me an email at kristen@kristenhornung.com