Get to know Dr. Kristen Hornung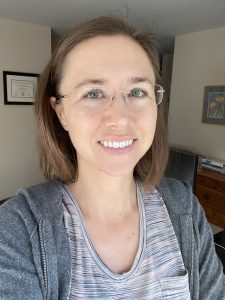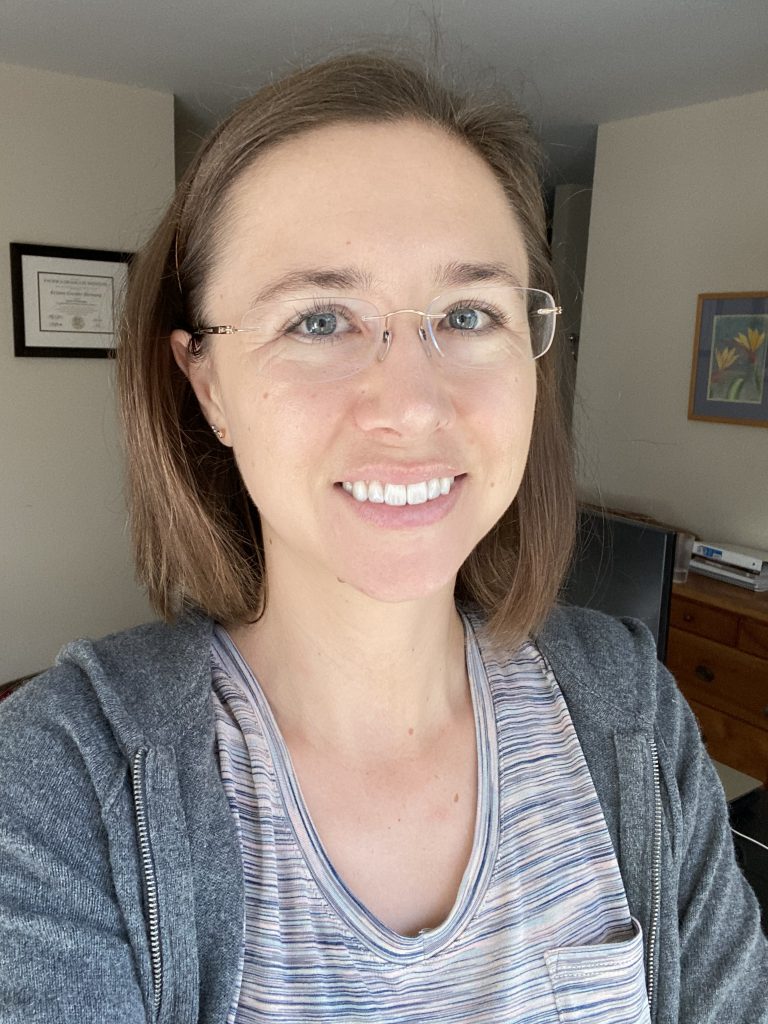 Welcome to my private practice! My name is Dr. Kristen Hornung (please call me Kristen) and I am a Licensed Professional Clinical Counselor (#2071, effective date 06/04/2015) with a small private practice in the City of Encinitas, California. I provide telehealth therapy through real-time, secure face-to-face video to adolescents and adults throughout California.
My Professional Experience: Since 2011, I have worked with adolescents, adults, and older adults in a wide range of settings, from middle and high schools to private homes and outpatient mental health clinics. I have worked with people from a wide range of cultural backgrounds and experiences, including people who: identify as LGBTQIA+, have learning disabilities or Autism, have immigrated to the USA, have medical conditions that impact their daily lives, have a history of trauma, are in recovery from substance use, and/or have been adopted. From 2017 to 2021, I also worked as a Clinical Supervisor (a qualified, licensed therapist who trains and provides clinical oversight to unlicensed therapists).
Education: Before becoming a therapist, I earned my B.A. in Chemistry from Brown University in 2008. In 2012, I graduated with my M.A. in Counseling with a specialization in Clinical Mental Health Counseling from University of San Diego. I completed my Ph.D. in Depth Psychology with an emphasis in Depth Psychotherapy from Pacifica Graduate Institute in March of 2018.
Credentials and Training in EMDR: I am a National Board Certified Counselor and an Approved Clinical Supervisor by the Center for Credentialing and Education. I have completed the basic training requirements for Eye Movement Desensitization and Reprocessing (EMDR), an evidence-based alternative to traditional talk therapy for trauma. This level of training means that I have completed both Part 1 and Part 2 workshops (a combined total of 40 hours of training) and at least 10 hours of consultation regarding my clinical practice of EMDR. 
I primarily provide EMDR and depth psychotherapy, although I also integrate other evidence-based approaches, like Dialectical Behavior Therapy skills training, as needed. You can read about EMDR here and depth psychotherapy here. 
On a personal note: One of the reasons I became a therapist is because of my own recovery, which has allowed me to find joy and a sense of meaning and purpose in life. When I'm not parenting my two children or working, I am either reading, walking around outside, writing, or thinking about writing. I make an effort to do something that brings me joy every day- even if it's just by searching the night sky for the moon or talking to a friend on the phone.  
Questions? Learn more about my practice and watch my welcome video by heading to the "psychotherapy services" page via the website menu. If you have questions about my professional experience, credentials, or my approach, please let me know.
You can reach me by phone at (619)202-1481 or by email at kristen@kristenhornung.com